Muslimette Mentor Coaching Program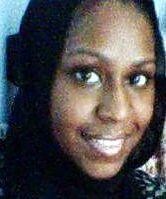 "Don't turn to just anybody for advice. Look to your sisters – Muslim women just like you – who understand your spiritual and worldly needs and who have the knowledge and skills to help you through your situation…"
–Jokima Hamidullah
Muslim Life Coach



Sister, What's keeping you up at night?

Need help accomplishing something in your life?

Are you trying to figure things out?

Having problems in your marriage or another relationship?

Struggling to lose the weight that's holding you back?

Confused with how to start your business?

Struggling with self-esteem and confidence?

Don't know which way to go?
If you have these or other issues related to health and weight loss, marriage, Islam, career, children, depression – anything – we have sisters here to help you.
Fill out the form below if you're interested in having a Muslimette Life Coach. Please include as much detail about your situation as possible so that we can evaluate your circumstances and see how we can help you, inshallah.
Coaching is available via phone, IM, email and in-person.