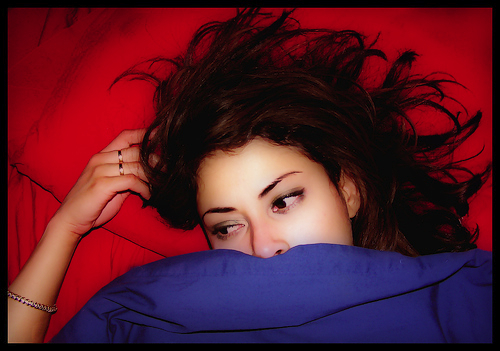 [Note: The woman in the photo is not the author of this blog post. This is just a random Flickr image that relates to the words below.]
The "something silly" that I didn't realize until I got married is that blow-drying, curling, and other time-consuming hairstyling techniques can be really pointless once you find yourself washing your hair as often as married women do (you know, "the morning after"). So, I had to figure out new ways to do my hair. More about that coming up in the first issue of Muslimette in November.

For now, do tell. What are some trivial things that you didn't think about before you got married? Anything funny, annoying, or surprising? [Please no husband bashing here... That's for a later post (just kidding!).]

More Ways To Get Muslimette:
Subscribe to Muslimette Magazine.

Follow Muslimette on Twitter.

Sign up for FREE Muslimette Blog email updates.

Image made using: mezone – She's not a hijabi, fyi.