**This message is rated MA, which means that it's ONLY for MArried women (or women who want to get married).
I have a question for you, sister…
When was the last time you wore something sexy?
On your honeymoon? Before you started wearing hijab? Never?
Well if you're married, sexy clothes should be staple items in your wardrobe… At least that's what your husband probably thinks.
No matter how much he doesn't mind you being comfy in your sweats, t-shirts and flannels, your husband would LOVE to see you looking sexy once in a while… And be honest, don't YOU want to look sexy too?
Hopefully you have a good husband who tries his best to look away from all of the half-naked women that he comes across every single day. He knows that he's supposed to "lower his gaze" and he knows that he has a beautiful wife – YOU – to come home to… But what do you look like when he gets home?
Is your hair done, or is it a mess?
Are you wearing the same raggedy old clothes that you wore two days ago?
Did you even shower before he came home? (Be honest!)
Let me ask you another question: Have you ever felt inadequate in comparison to "celebrities" on TV or women that you encounter in your everyday life?
Well here's the thing…
You don't have to compete with those women for your husband's affection because he already loves you… Now let's grab his attention and make him love the way you look. Better yet, let's make him drool over you… think about you all day while he's at work… stare at you with passionate desire when you're in his presence…
No matter what size you wear, what hair you have, or how much money you have, YOU CAN become the object of your husband's desire.
I'll teach you everything you need to know when you join my Secrets Of Halal Sexiness Class. You'll learn:
…What makes a woman desirable
…How to LOVE your body and be confident in your own skin
…How to be naturally beautiful
…How to dress attractively no matter what your body type is – without spending a lot of $$$
…How to create a sensual environment for yourself and your husband to enjoy
…How to create romance without waiting for him to do it first
…And much more…
Secrets Of Halal Sexiness is a two week "virtual class" that you will participate in from the privacy and comfort of your own home. The class will be taught via LIVE teleconferences. I will teach each lesson over the phone and you will be able to interact with me and ask questions.
There will be 6 lessons, which are:
Lesson 1: Sexy Mind
Believe it or not, the sexiest part of a woman's body is not her booty or her breasts… It's her BRAIN. Being a sexy woman starts with creating a sexy mindset, and in this lesson, you'll learn how to enhance your relationship just by using your thoughts, how to boost your confidence, how to stop comparing yourself to other women, and how to exude sexiness from within.
Lesson 2: Detox YOU
There is no point in looking good if your body and environment don't give off the same feeling. In this lesson you'll get rid of the physical "junk" that is cluttering your body and your home so that you can make room for romance.
Lesson 3: Beautiful Body
In this lesson, you'll discover your assets and accept your "flaws". You'll also learn how to take good care of your body – from getting fit to grooming painlessly.
Lesson 4: Dress to Impress
Learn the essentials of an attractive wardrobe, how to be comfy and cute at the same time, how to be alluring from head to toe, and the easiest way to create a sultry makeup look.
Lesson 5: Sexy Space
Learn how to create a sensual, private space where you and your husband can go to relax, let go, and enjoy each other's company – even if you have a house full of kids.
Lesson 6: Cultivating Romance
Don't wait for your husband to turn into Prince Charming. If you want romance, you need to create it, and this lesson will teach you how. Being romantic is fun and your husband will love the initiative!
Are you ready to be a modest lady in the street and a Sexy Woman at home?
Yes?
Well first let me warn you that if you don't think it's important to look good for your husband, you should stop reading this right now. (And yes, your man should look good for you too… The amazing thing is that once he sees what you're doing, he will start stepping up as well!)
So how much is this going to cost?
Before I tell you the price, I want you to think about how much money you spend on fast food, entertainment, your cable bill, and all of the other things that we waste hundreds of dollars on every month. What if you put some of that money into something that will actually benefit your life?
You probably don't know this, but I am a Life Coach and a typical 90-minute session with me would cost you $125. But you won't spend that much, and you are actually getting 6 sessions with me (which would normally cost $750).
Because it's a group session and because it's the first class that I am offering online, you can sign up for the Secrets Of Halal Sexiness Class for just $37 — which is less than $7 per session!
You will get all of the benefits that I've mentioned above, PLUS you'll receive personal coaching from me on every session.
Please NOTE: there are only 100 "seats" 67 seats 28 seats 9 seats available now in this class, and thousands of women are reading this message right now.
Click here to sign up now! You don't need a PayPal account, you just need a credit or debit card, and the desire to enhance your marriage and your life!
Class starts on October 31 and ends on November 11. The live lessons will be taught on Mondays, Wednesdays, and Fridays at 10pm EST – and the calls will be recorded so you can listen to them at any time… Don't miss your chance to sign up!
See you in class,
Jokima Hamidullah
Life Coach, Fashionista, Muslimette
P.S. This class is not for women who think that looking attractive is the MOST important part of marriage. It's for women who simply want to enhance their intimate relationship with their husband by enhancing the way that they look and feel about themselves… And who wouldn't want to do that?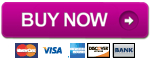 P.P.S. Do you like the concept of the Secrets of Halal Sexiness Class? Yes? Well, please click the Facebook Like button below and tell your friends about it! Thanks!