Did you get what you wanted last year? The job, the relationship, the money, the body? If not, listen up…
As salaamu alaikum,
Most women make New Year's resolutions that never make it past the first couple of weeks, days, or even hours after January 1st rolls in. In fact, right now, you may be asking yourself: "What stopped me from getting what I wanted last year?" I know that you want to actually achieve your goals now in 2016, so I've created a teleseminar for you that will help you do just that.
This teleseminar is called The ART of Success for Sisters. In it you'll learn:
+ The 3-Step process for getting anything you want, or better
+ Specific ways to use the 99 Names of Allah in your life
+ Etiquettes of Dua
+ How to know what you want – for those indecisive times
+ How The Qur'an can help you achieve your goals
+ Plus More
Get The ART of Success for Sisters By Clicking Here
The seminar is recorded, so, you can download it and listen to the recording any time of day from anywhere in the world, inshaAllah. After you purchase the class through Paypal, you will be redirected to the download page.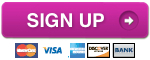 P.S. The price for the teleseminar is just $29, but if you can't afford that price, click here to pay what you can: Please pay as close to $29 as possible to show your support to Muslimette. JazakAllah Khair!
Salaam & Love,
Jokima Maysoon